Redemption Fitness STL's 1st Annual Cheer Clinic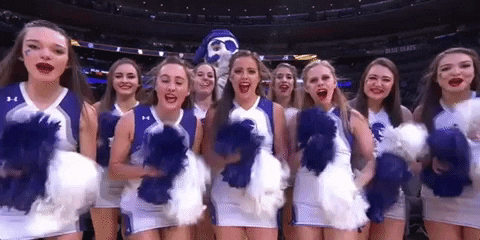 Redemption Fitness STL's Coaches are hosting a cheer clinic November 3rd, 2018 that will teach cheer skills to kindergartners through eighth graders.
Scheduled 10:00 a.m. – 2 p.m. Saturday, November 3rd in the Saeger Middle School Gym. The clinic offers a fun learning experience with some of the Francis Howell Central Varsity Cheerleaders, along with the Coach of the Saeger Spirit and Dance team, who will teach the children basic jumps and chants and stunts.
There will also be team and spirit building activities, and the clinic will finish with a special performance for parents and friends.
Each participant will receive a Cheer Clinic T-shirt, snacks, and a group photo.
Space is limited, and pre-registration is available for $35 per child through. Only pre-registered participants are guaranteed a T-shirt. To register click here.
Additional information is available by calling Coach Sami at (636) 577-4474 or email redemptionfitnessstl@gmail.com.